"Memories Are Made Of This"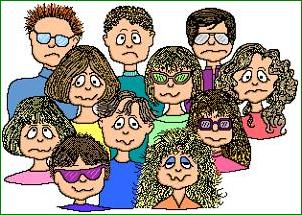 In the early sixties, Shaw Lane corner in Headingley was an important part of the universe for a group of local teenagers.
Sometime around 1962, we began to congregate there most days after school. Nearly everyone lived in or near Headingley and was a pupil at one of the local schools. We stood outside the sweet shop on the shopping parade, talking, flirting and planning what to do with our evenings. We were lucky that the local group 'The Raiders' were among our number, so we always knew where the next dance would be held.
Most of the boys were from Leeds Grammar School. The girls were initially from Lawnswood High School, though they were soon joined by pupils from Leeds Girls' High, Allerton High and Pitman's College.
From 1962 to around 1965/6 we went around together. Finally, work, college and university sent us off to different parts of the country.
If you remember, or were part of the Shaw Lane gang, this is the site for you. Several of us are now in touch; mostly by e-mail. If you were a Shaw Lane-er, but are not yet part of our e-mail group, please get in touch.
If you have any memories or photos of those days, please e-mail me at sandramidgley1@gmail.com.

[Site built by Trevor (Beau) Midgley. Text by Sandra Midgley née Baker.]